Completed Shelf: Recently Added
christineo_888
Recent Activity
General Recommendations
"Educate yourself about the history of systemic racism in Canada and the United States. Find out about famous black activists and authors. Read teen fiction with racism as a main plot point to develop empathy. Support Own Voices Authors and Diverse..."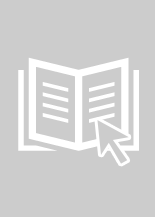 Stranded on Mars by a duststorm that compromised his space suit and forced his crew to leave him behind, astronaut Mark Watney struggles to survive in spite of minimal supplies and harsh environmental challenges that test his ingenuity in unique...
#1 NEW YORK TIMES BESTSELLER * "Brilliant . . . a celebration of human ingenuity [and] the purest example of real-science sci-fi for many years . . . utterly compelling."-- The Wall Street Journal The inspiration for the major motion picture ...